Hello everyone!
I thought I'd share some screenshots of my world. Please tell me what you think about the structures! And I hope the pictures aren't too dark, it looks a lot better when it's dark though
I use a custom painterly pack
http://painterlypack.net/customizer.php
First of all, lets start with the cartograp map. View angle: Southwest. (old)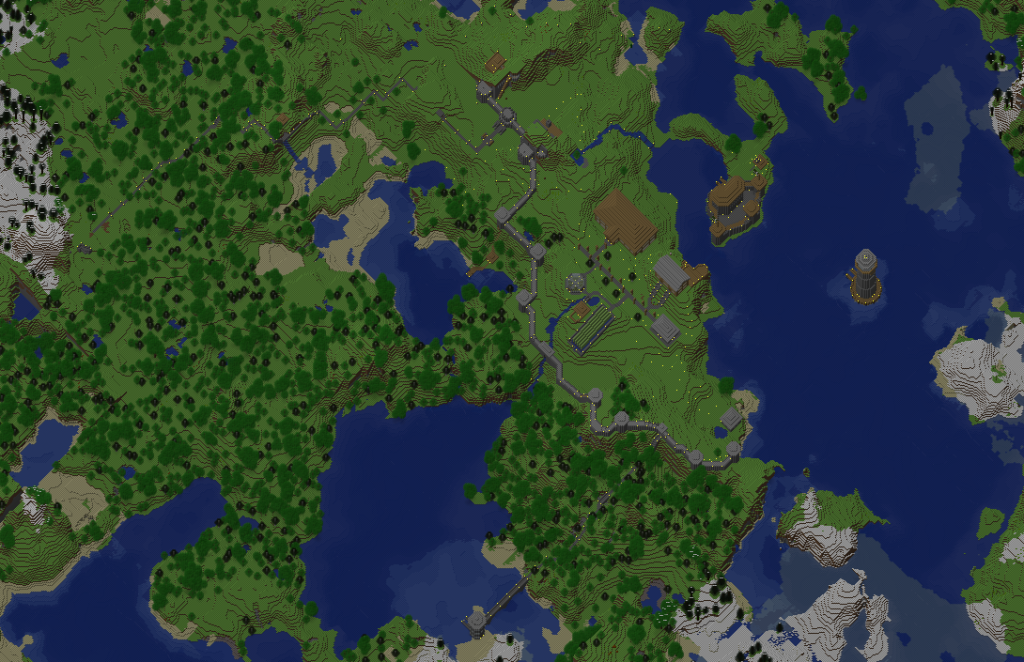 Farms and the great wall in the backround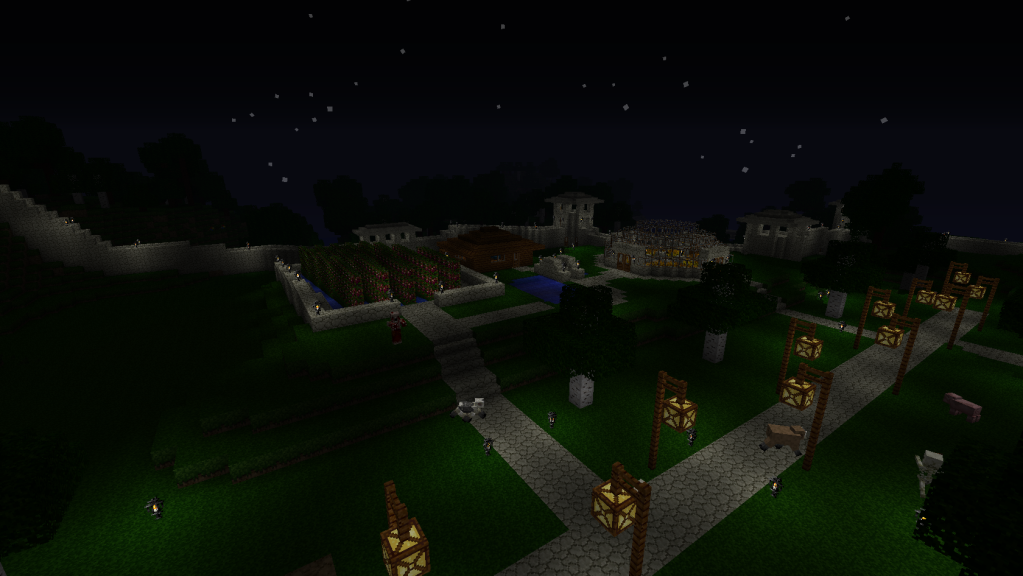 The farm from another pov, pigs spawn in the fenced area and a creeper is taking a bath. You can see the library to the left and the town hall in the background.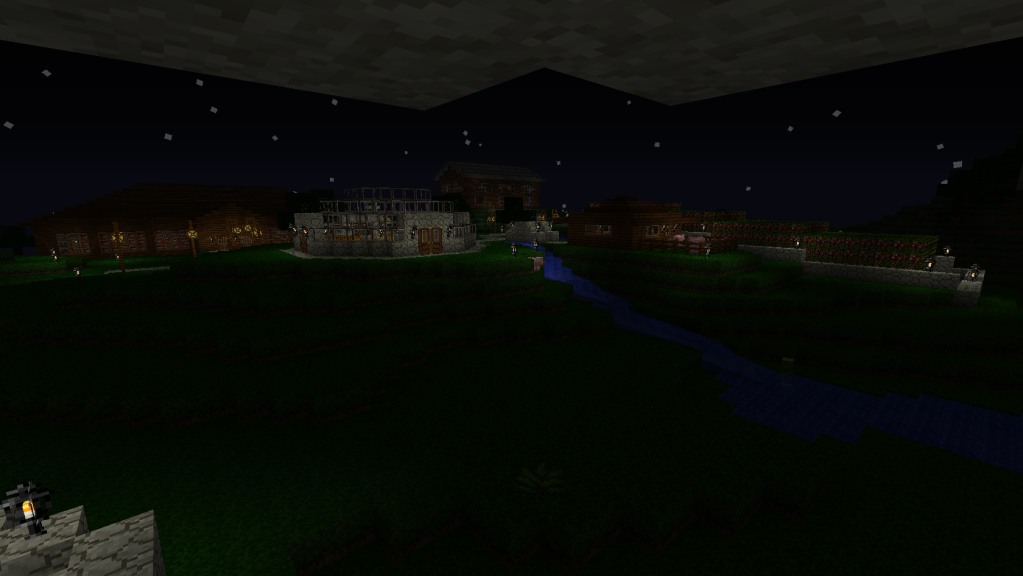 Town Hall to the left and my storehouse to the right. (And a field of dirt, the creepers tried to gank me!)
Stairs leading up to the Town hall to the left, the library to the right, I have to add that monsters tend to run around on my rooftops, I always have to watch out for kamikaze-creepers!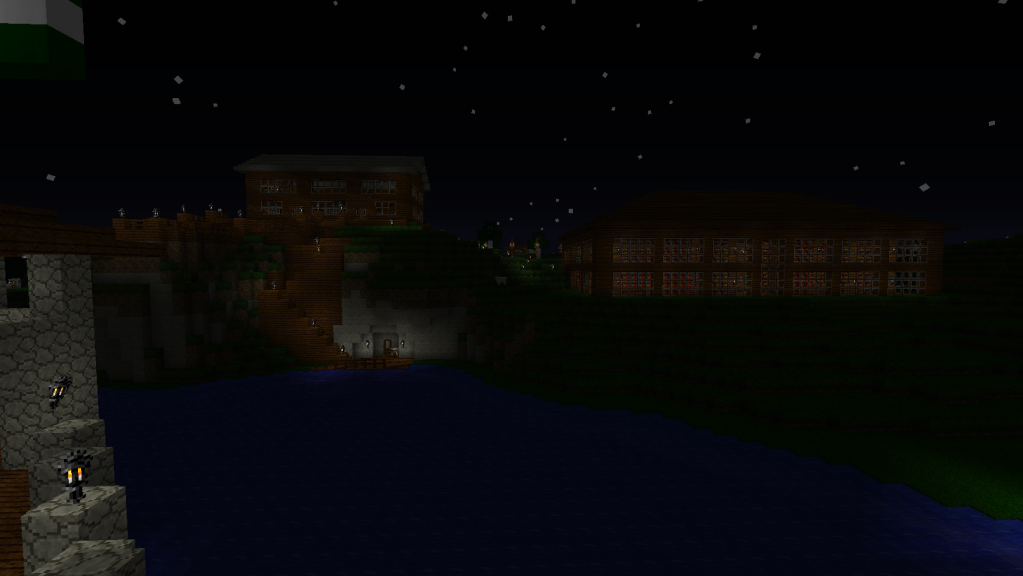 The pilgrim path leading to the north gate, and a spider which fails to kill me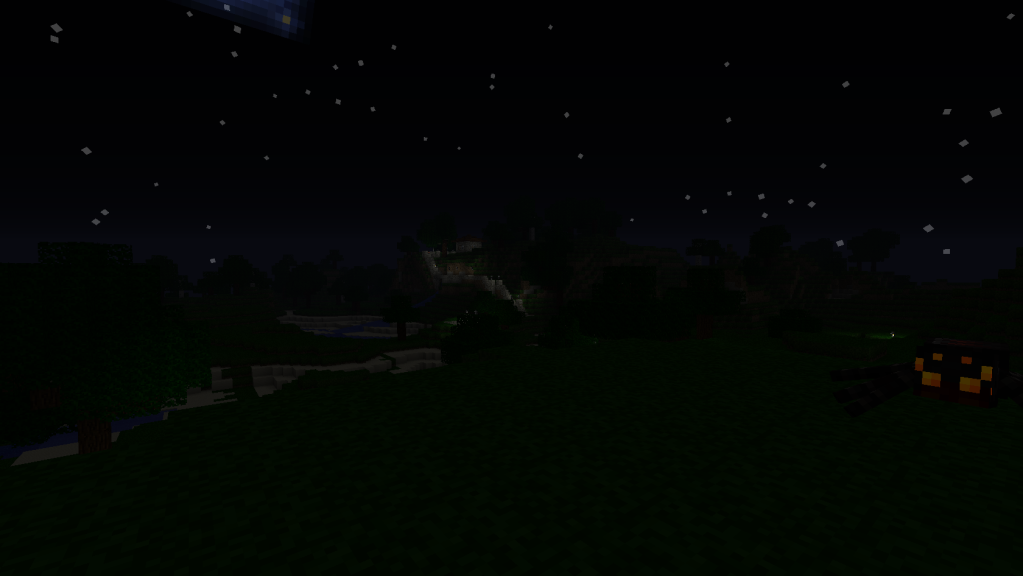 The north gate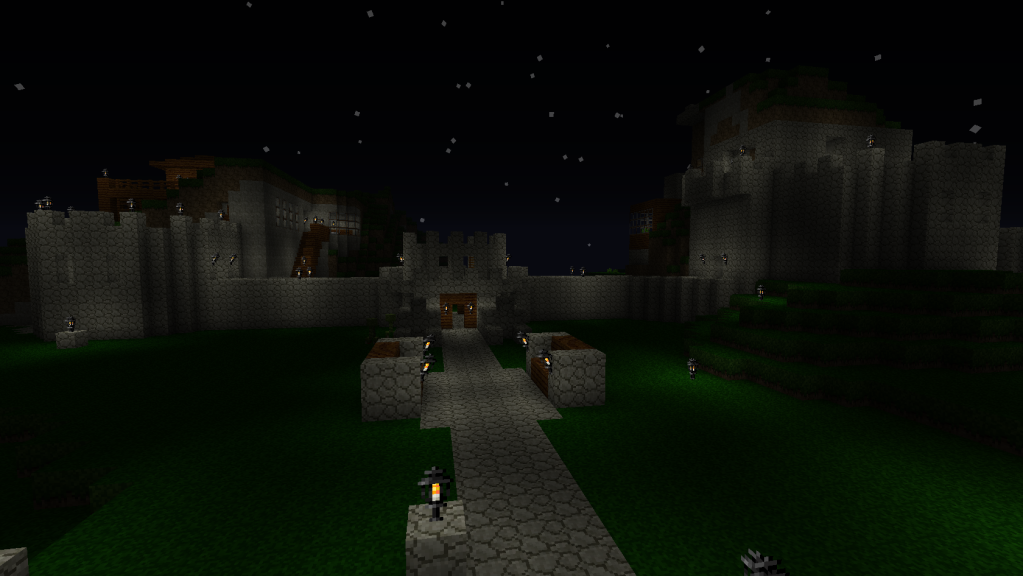 My home and a piece of the wall (north gate)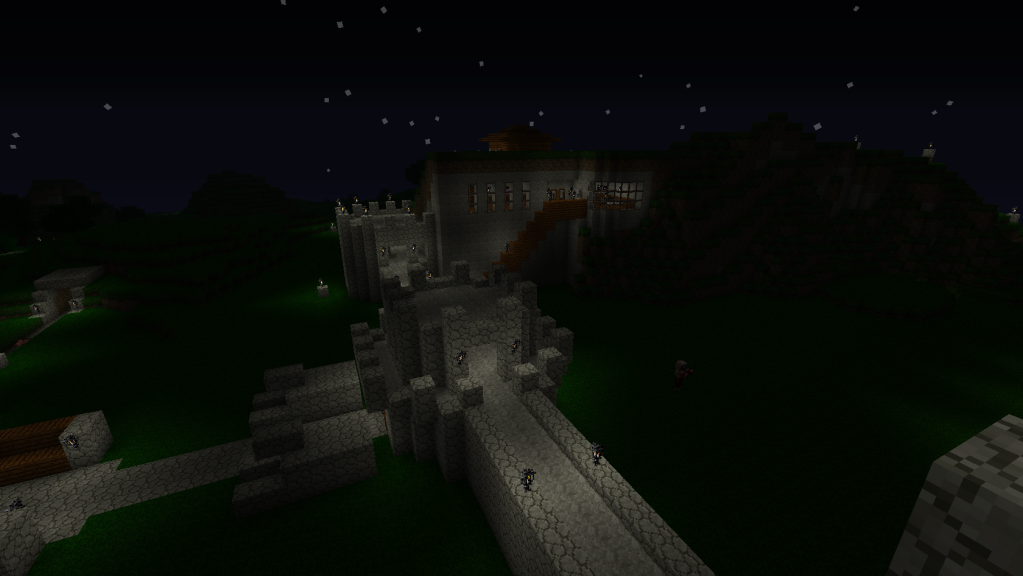 My trusty wolves guarding my bedroom
The gazebo above my home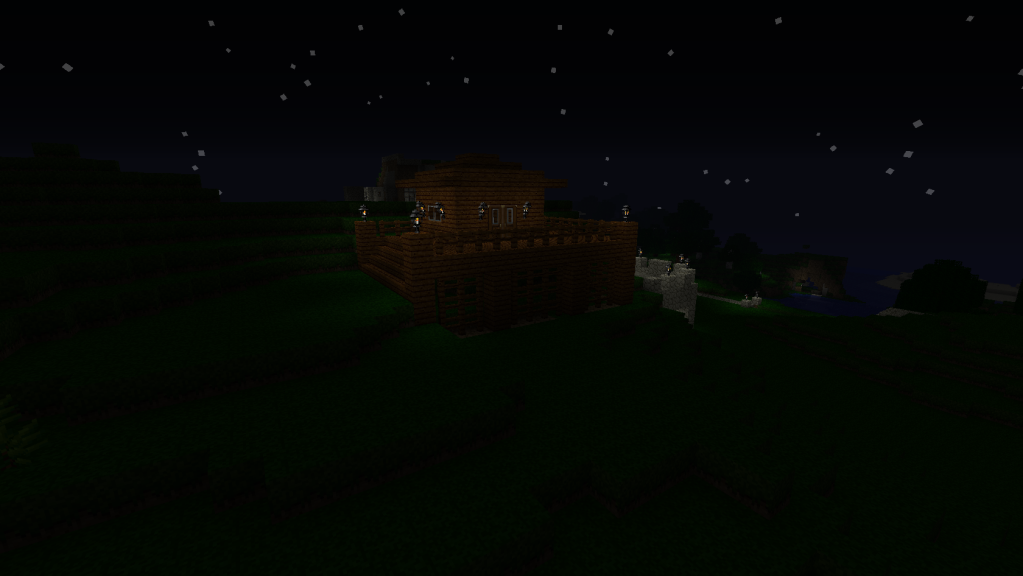 Inside the library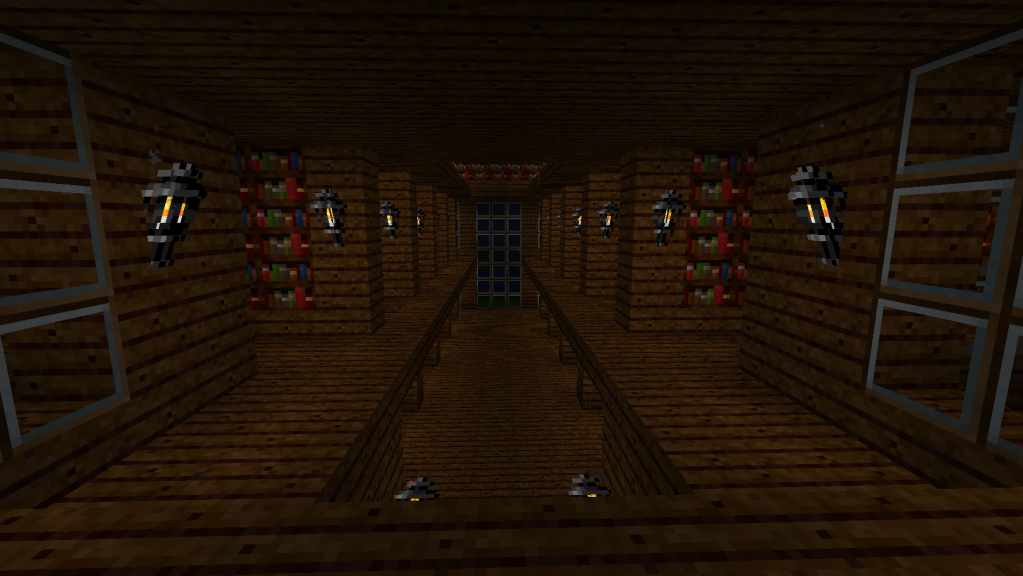 There are 1300 bookshelves and a bed in the library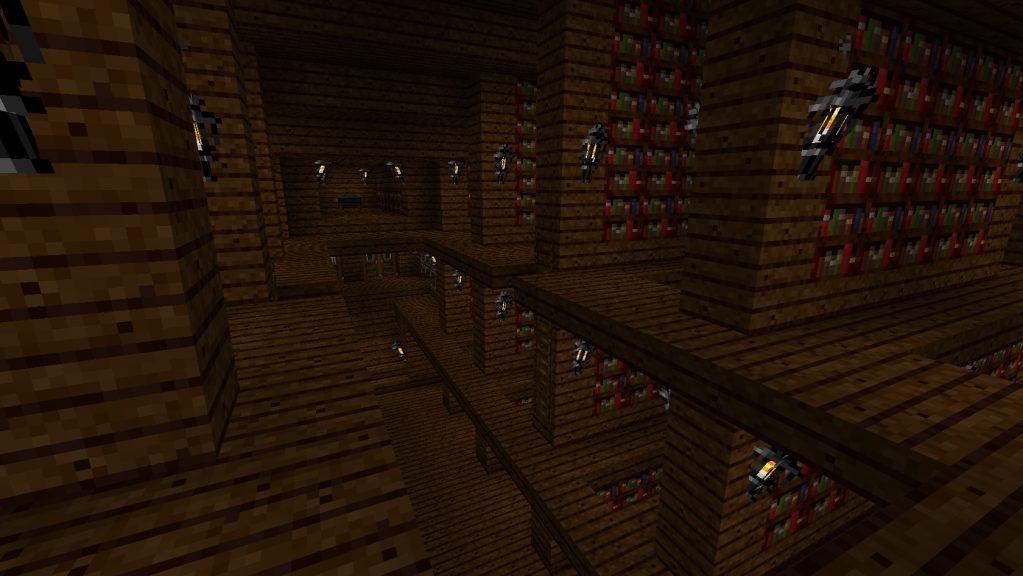 The fort seen from the town hall, it has three heavy cannons ready to sink your ship with a rain of snow/slimeballs. The flag represents this kingdom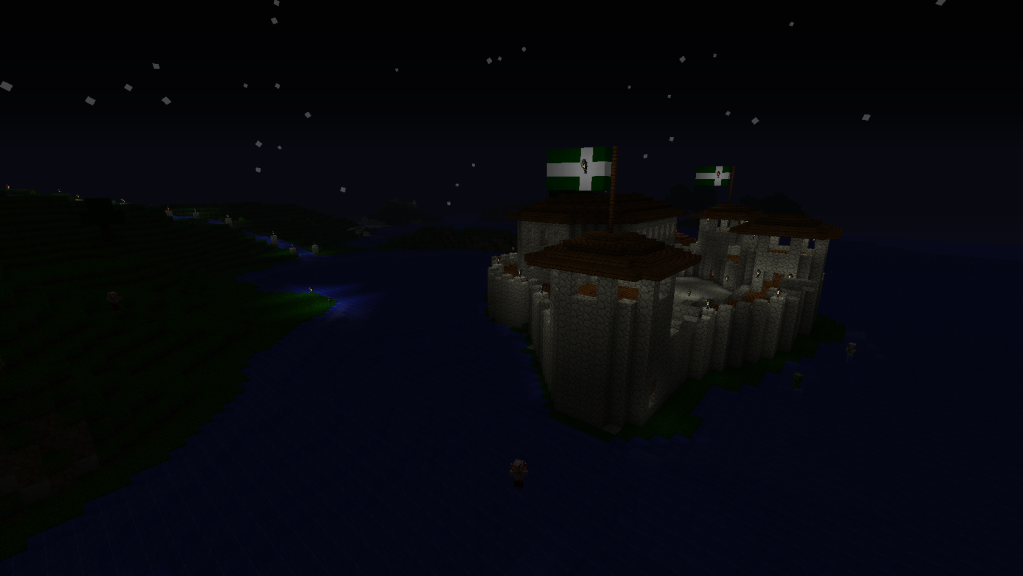 My latest building: A lighthouse surrounded by a jetty, it can only host one boat properly though.
Edit: The Lighthouse deserves a better pic, but you have to admit the sea is (kinda) huge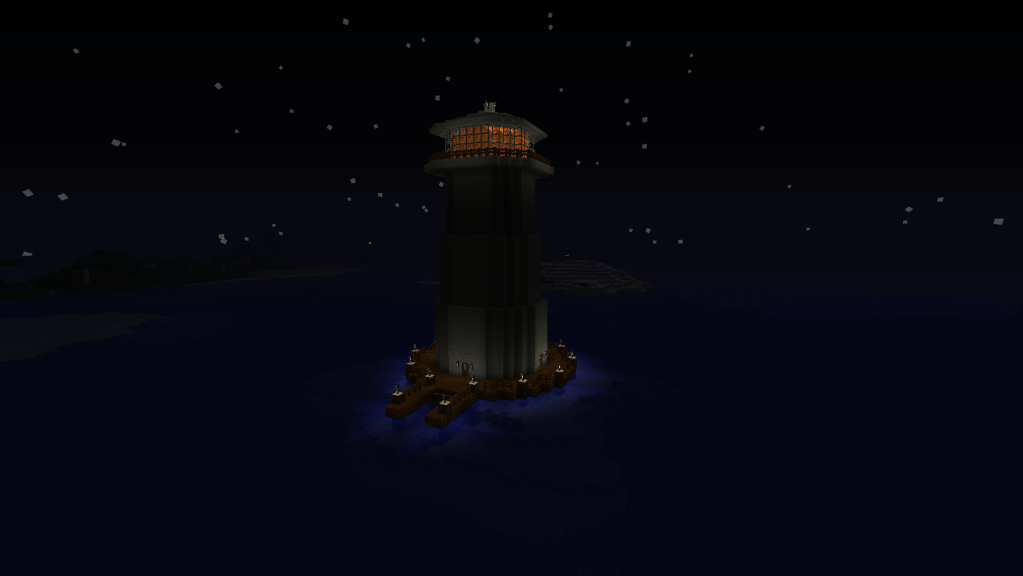 Coast view. Buildings left-right: The great wall, mine entrance, storehouse, town hall, library and last but not least, the fort.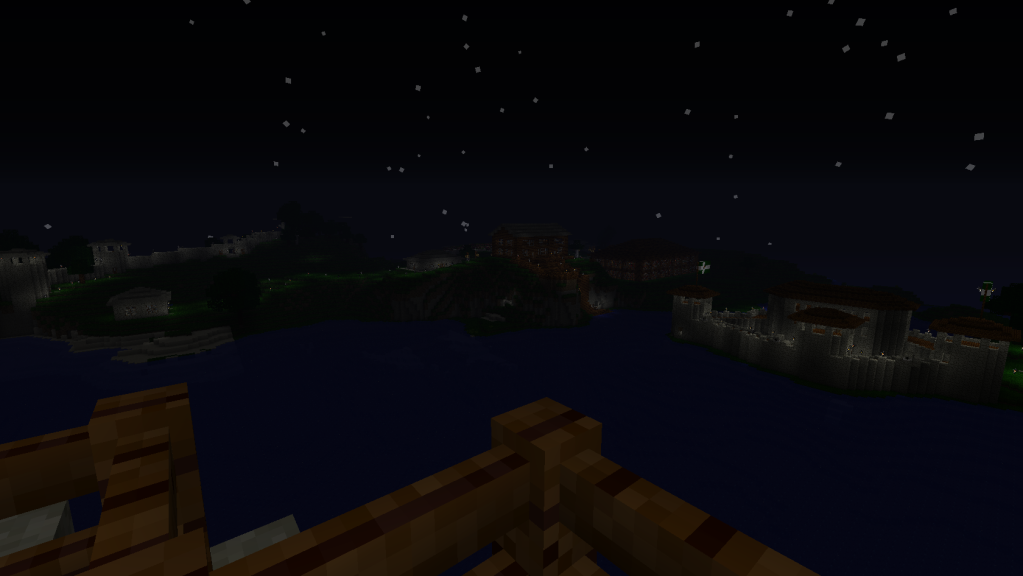 #Added pictures May 16th; scroll down to see them
I think I've linked all the images you can also see them here
http://s256.photobucket.com/albums/hh193/Drickz_94/Minecraft/
I hope that you liked it and that it inspired you!
//Drickz