Heya Mod team, I just wanted to try for a builder's application. Although that's probably rather obvious.
Anyways, here's a picture of the outside of my Wool Museum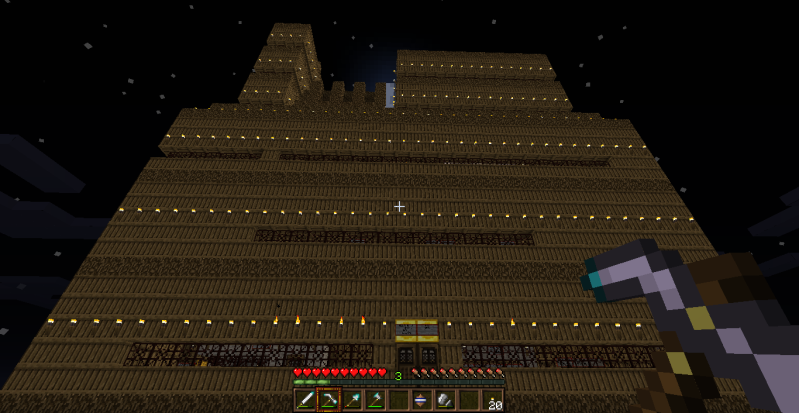 It's on the Build Legacy v4 Server and it's coords are X:70265 ; Z:-48298.
This picture doesn't really do it justice, nor do any pictures really you'll just have to check it out for yourself. This is a fully functional and automated one way museum tour containing 16 displays. One for each of the current colors of wool as of Minecraft 1.0. Each room has a different theme and each room, apart from a few, look and feel entirely different from one another.
Each wool also has a "backstory" to it, most of which I worked really hard on to write. I swear if signs were stackable, I'd have used at least three stacks of them.
Anyway, this beast took me two weeks to complete from start to finish and I can honestly say it's the Minecraft project that I've worked the hardest on.
I truly believe that this a unique piece of the MinecraftCC community, and those who've seen it for themselves have commented on how amazed they were by it. It's for these reasons, and the fact that there's a few hidden easter eggs for people to find, that I consider this museum to be worthy for a builder's application.
This is a small request and one you don't generally have to consider unless you have the time but I was hoping that a warp could be set here, regardless of whether or not I get accepted as a builder. Again, I know that mods aren't compelled to do this I'm just throwing the prospect out there. I really want the community to see and appreciate this truly unique piece of "history."
Anyway yeah that's pretty much it.